Stories circulating the stratosphere in this day and age of a Trump government are ones of political standing – where the concept of equality this world thought it prided itself over has been unveiled, undermined and simply undone as non-existent or at least unfulfilled. Film has the platform to give rise to the liberal voice, evidently it has been scandalised in the last few months by some of its most influential figures, but not all are in the shadow of those select groups. We can see the campaigns for gender equality coming to fruition with the new year 'Times Up' movement helmed by many strong and powerful women of Hollywood.
For a film like The Greatest Showman to be released in light of these socio-political movements, it brings forward the easy yet unacceptable oversight of many other leagues of people that suffer ridicule and inequality. Yes, the film is set many years back where the words/phrases 'coloured' and 'the help' were used without resistance and the primary cast are shunned as a result of their 'oddities.' But isn't inequality all the same, despite creed, colour, shape, size, ability, inability – they all share the common fact that they have been discriminated against because they don't fit the bill of perfection that once was. As the title of this article reads, a direct quote from the film, The Greatest Showman is a celebration of humanity, the most true and real and inclusive of people and communities.
The story revolves around P.T Barnum, played by the versatile Hugh Jackman, a poor man full of love who just wants to keep his wife and children happy. But with the shadow of the aristocrats looming over him – their judgemental stares and constant hammering that he is not good enough for his wife, the daughter of a high society family – Barnum sets out to create his own fortune and with that he creates a magnificent show of oddities and curiosities. A show that leads him and his family into the life he always dreamed to have, but not without its own darkness. The young boy who captured an affluent girls heart with a tatty tin light show as innocent children bought into the greed of elitism and lost his identity along the way.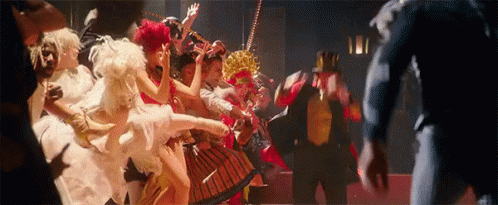 He gave a show to the curious, but frightened people of old New York City and formed a family of different communities and walks of life through the art of 'the show' – one character of which gave a emotionally powerful performance, Lettie Lutz, otherwise known as the 'Bearded Lady' – played by Keala Settle. He battles against critics' harsh words and the spite of yelling mobs but the only negative voice he cared enough to listen to was that of his father-in-law – a manifestation of all that he has strived to work against, from the woes of his poor childhood to his inability to provide for his family.
It wasn't just Barnum's character that had to struggle with the bourgeois high tea society of New York and whether or not he fits or wants to fit in, but also Phillip Carlyle, played by Zac Efron in his return to the musical scene after Hairspray and the High School Musical trilogy – an accomplished, wealthy writer lost in the affluent world his parents, his legacy and his work has revelled. He's made his millions and all know his name but what he looks for is bigger, and it literally leaps towards him in the form of love with Anne, a trapeze artist in Barnum's show – played by former Disney star Zendaya who establishes herself as so much more than her portfolio suggests. But the forces are against them as their love takes centre stage as part of the films historical context of segregated America, leaving their budding romance and Carlyle's identity struggle uncertain.
As Barnum descends deeper and deeper into the elitist silver spoon lifestyle, Carlyle takes the other road and finds himself having to fill his shoes. And with that new responsibility and distance from a life he has grown tired of, he realises love should not be hidden, nor should it be something shameful. With one obstacle overcome, the other sets out on his journey of self-realisation.
With his underlying motivation to prove his father-in-law wrong, Barnum loses the great esteem his wife sees in him and he loses sight of what truly matters. He travels full circle to return to the moment where his life changed and finally realises where he belongs and what makes him feel like he belongs – family, love and the truth of his self. So when it came to standing for what is right and true he only realised later on that you don't have to be a famed high society member to be happy, loved and surrounded by good friends – you just have to be true and kind.
With this message, The Greatest Showman, tells a story that resonates in all time zones, in all historical eras and in all minds and hearts – a story of acceptance, identity and love, which is delivered in a spectacular fashion through song, dance and most of all, a grand show. The premise is actually a simple requirement of humanity, yet it is something humans lose sight of in their journey for wealth, agency and recognition.